In this topic, you will learn how to work with audio-only playback with the Brightcove Native SDKs.
Introduction
Audio-only streams allow you to tap into the sizable audio entertainment ecosystem, including podcasts and radio. With Brightcove, you can ingest and live stream audio-specific content without a video component. Brightcove's player technology has been optimized for audio to mobile, web, and connected home devices. You will even get relevant analytics for audio-only playback.
Here is an example of a poster image displayed for audio-only content.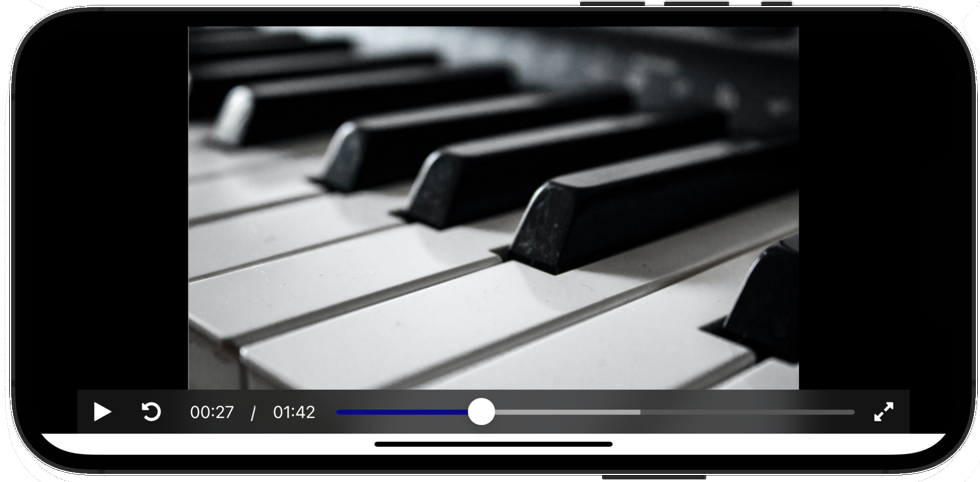 Requirements
The following requirements are needed for this feature:
Brightcove SDK version
Native SDK for Android (coming soon)
Native SDK for iOS 6.10.3 and newer
Android Implementation
While you can currently play audio-only content, the Native SDK for Android will support audio-only video views in the near future. This will include displaying a poster image and compact controls.
iOS Implementation
The Native SDK for iOS supports audio-only content playback. You can customize the player view as follows:
Display a poster image for the duration of playback
Keep controls visible at all times
Use a compact playback view
Audio-only playback is supported for both VOD and Live streams.
For details, see the following: